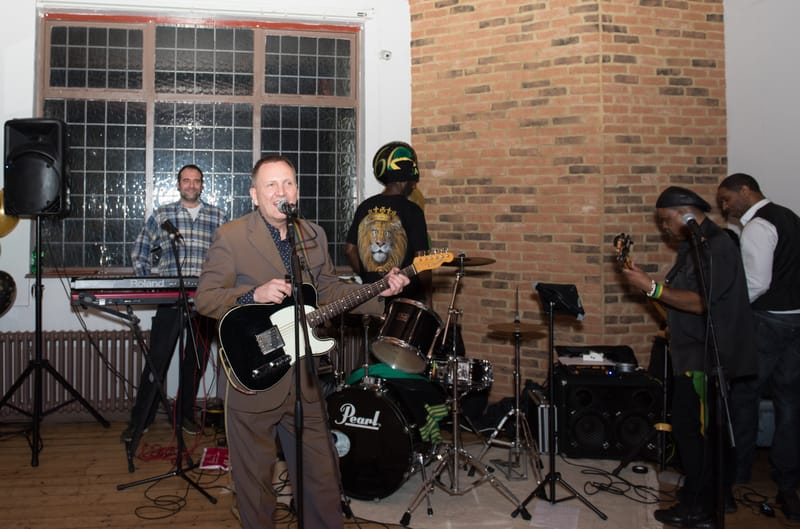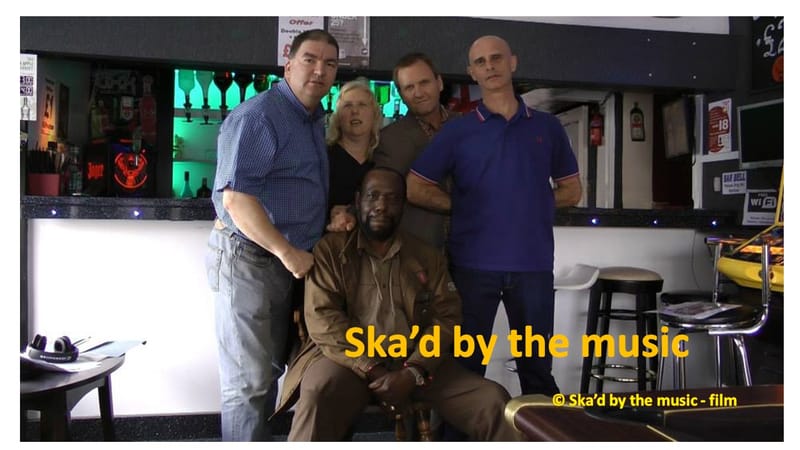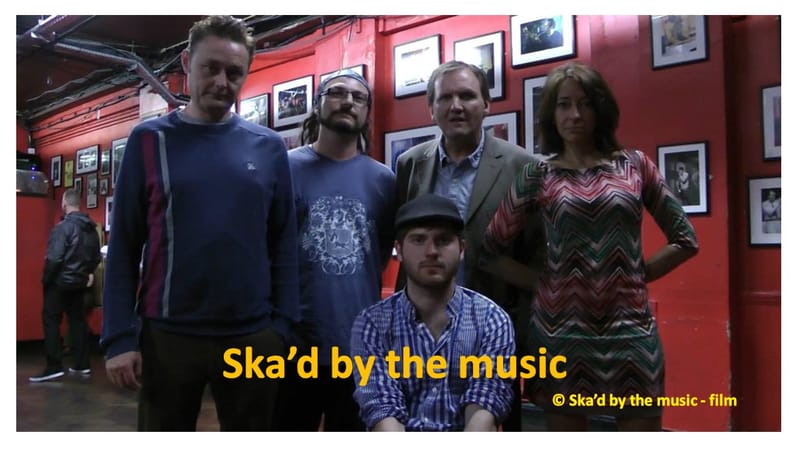 The HeadMasters is a new band formed by the lead singer of
Freetown
, Steve Harris. Steve sings lead vocals, plays rhythm guitar and is the lyricist for the band's songs. Steve writes the songs with Roberto Vianello, who plays keyboards and melodica. The explosive rhythm section is provided by Gabbi Souljah on drums and Errol Dunn on bass guitar. The amazing Ciyo Brown plays lead guitar. The band members have worked with some of the ska and reggae legends, including: Alton Ellis, Derrick Morgan, Winston Francis, Dawn Penn, Winston Reedy, Dennis Bovell and Luciano. During his time with Freetown, Steve Harris was bandleader for Laurel Aitken, the Godfather of Ska, for many years. With Freetown as Laurel's backing band, they toured extensively across Europe and the UK. Steve also appeared in
Ska'd by the Music
, a film about Symarip, which was released in 2018.
The HeadMasters' first gig was at
The Rocket
in Acton, west London, in March 2018 where special guest artist Dave Barker, of The Upsetters and `Double Barrel' fame, appeared with the band to perform some of his hits. See photos of their debut gig in the
gallery
.
In 2016, Steve met Alex 'Dimples' Hinds: the founder and leader of the Marvels from Jamaica with hits such as, 'Rocksteady' and 'Heaven Must Have Sent You'. Dimples and Steve became firm friends and Steve wrote a song for Dimples' daughter, Donna Hinds. Dimples used that as the title track for the last Marvels album, `Never Too Late'. Steve then wrote a song for Dimples,`One of a Kind', which was recorded with the HeadMasters in 2017. Sadly, Dimples passed away in March 2018, before the song was ready for release. Dimples was a ska and reggae DJ too, and his Sunday lunchtime show on London's Radio RJR on 98.3 FM, where he was affectionately known as the 'King Spinner', will be greatly missed, as is the man himself.
Released in 2018 from the HeadMasters is the single, `
One of a Kind
', featuring Dimples Hinds, recorded at
Slipway Studios
, followed by the Headmasters' debut album, `
Shake my Soul
'.